kyrie eleison (1974 - 1979) / INDIGO (1982 -1993)
Kyrie Eleison
was a well known Austrian ProgRock band in a Genesis / Yes style, founded 1974 by Gerald Krampl (keyb. + music) together with two school friends, Karl Novotny (dr.+ lyrics) and Felix Rausch (guit.), with Gerhard Frank (b) and Wolfgang Wessly (vocals) was the first line up completed. But soon after with Michael Schubert (vocals), Manfred Drapela (guitars) and Norbert Morin (bass) the ideal line up which made the band succesful was found. .
They played on all bigger festivals in Austria together with groups like Van Der Graaf, Amon Düül, Eela Craig, Collosseum etc. Toured several times through the country with their concept of a "Symphonic Rock Theater" à la Genesis, which enabled them also to perform in classical locations as the Bruckner Haus in Linz and, Mozarteum in Salzburg, Orpheum in Graz, etc., and finally even self-released their highly acclaimed LP: "The Fountain Beyond The Sunrise", which got them also international attention. But onlasting personnel troubles, new changes in the line up  and the impossibility to produce a second LP led in the end to the split of the group in 1979.
Following musicians played (chronologically) in the band: Gerald Krampl (Keys), Wolfgang Wessely (Voc.), Michael Schubert (Voc.), Felix Rausch (Guit.), Manfred Drapela (Guit.), Gerhard Eder (Guit.), Gerhard Frank (Bass), Norbert Morin (Bass), Karl Novotny (Drums), Otto Singer (Drums).
The album "The Fountain Beyond The Sunrise" has now been released in a 45th Anniversary Remaster Edition on CD in Digipack + digitally! Available at my Bandcamp Store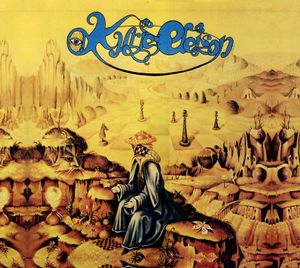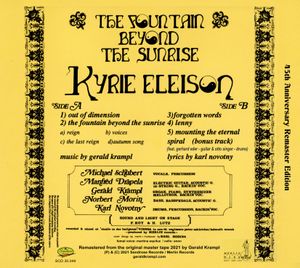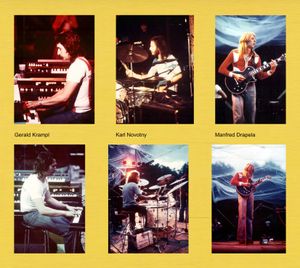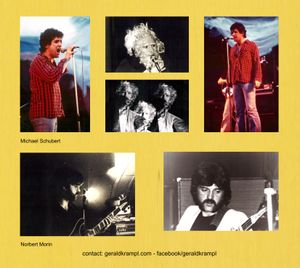 INDIGO
was formed in 1982 by Gerald Krampl and Norbert Morin as the follow up group of Kyrie Eleison, around new singer Anzo, with additional musicians Robert Altmann (Guitars) and Michael Graf (Drums), who was later replaced by Jack Fronczek on Drums. Anzo's impressive and variable voice made it possible to try a concept combining large scaled prog rock tunes mixed up with more commercial pop songs, as f.e. Mike Oldfield practiced it succesfully at that time. Several singles with very good regional airplay and one officially released LP in 1984, distributed by BMG, was the result, though one more complete album was also recorded in 1986 but was never relaesed at that time. After Anzo's departure in '88 Indigo continued as a mere studio project of Gerald Krampl, with contributions of Robert Altmann and Norbert Morin and various guest musicians, which finally ended in '93. 3 CDs (Short Stories, Silent Memories and A Collection Of Tales...) were released in this period.
Follwing albums are still available, mostly in newly remastered versions, click on cover image  to check it out at BANDCAMP: